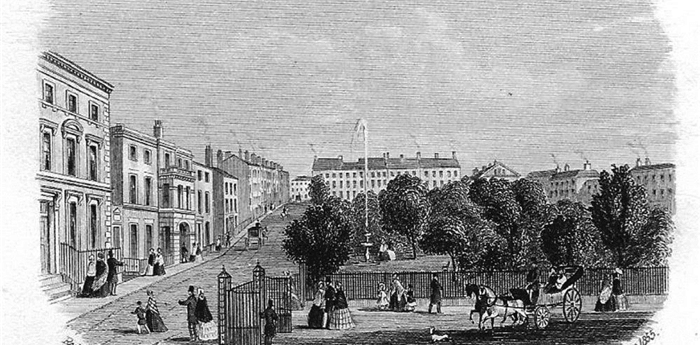 Winckley Square Gardens has had many forms and varied uses. The buildings around the Square were complete by about 1850.
The shape and size of the Square were both determined long before that. However, what developed inside the Square was to be influenced by changes in ownership, in fashion and by money.
The initial vision was for a communal space but the community was to be a small one. The public were excluded and access confined to the owners of  properties around the Square. This vision did not last. In its place the individual owners of the plots in the garden developed their own private gardens.
For most of its history the Gardens have not been accessible to the public of Preston. They were the preserve of the owners and residents. Only key holders could pass through the gates. This arrangement is still common in London. A key to the gate of a locked London garden can result in a premium of over 10% in the value of a home.
Perhaps because we feel that it is a part of the 'Countryside in the City' (Rus in Urbe), it's easy to imagine that what we are looking at, and walking through, is an unchanged rural environment. Nothing could be further from the truth. From meadows in the 1700s to what we see today, Winckley Square Gardens have been shaped by human activity.