A young student recently asked her 34 year old teaching practice supervisor 'Would you tell the class what it was like to live in the 1990s'. The supervisor was speechless for a moment – Why? …..Today might not feel like it will be history, but it will. The people who drove and executed the transformation of Winckley Square Gardens made history and will be remembered for many years to come.
The transformation of the Square in the last few years could have been executed in a number of ways. Previous potential transformations included a multi–storey car park and, more recently, a totem pole and laser lights. Outrage and determined opposition were responses to the first two. Read how the current transformation managed to elicit such widespread public support.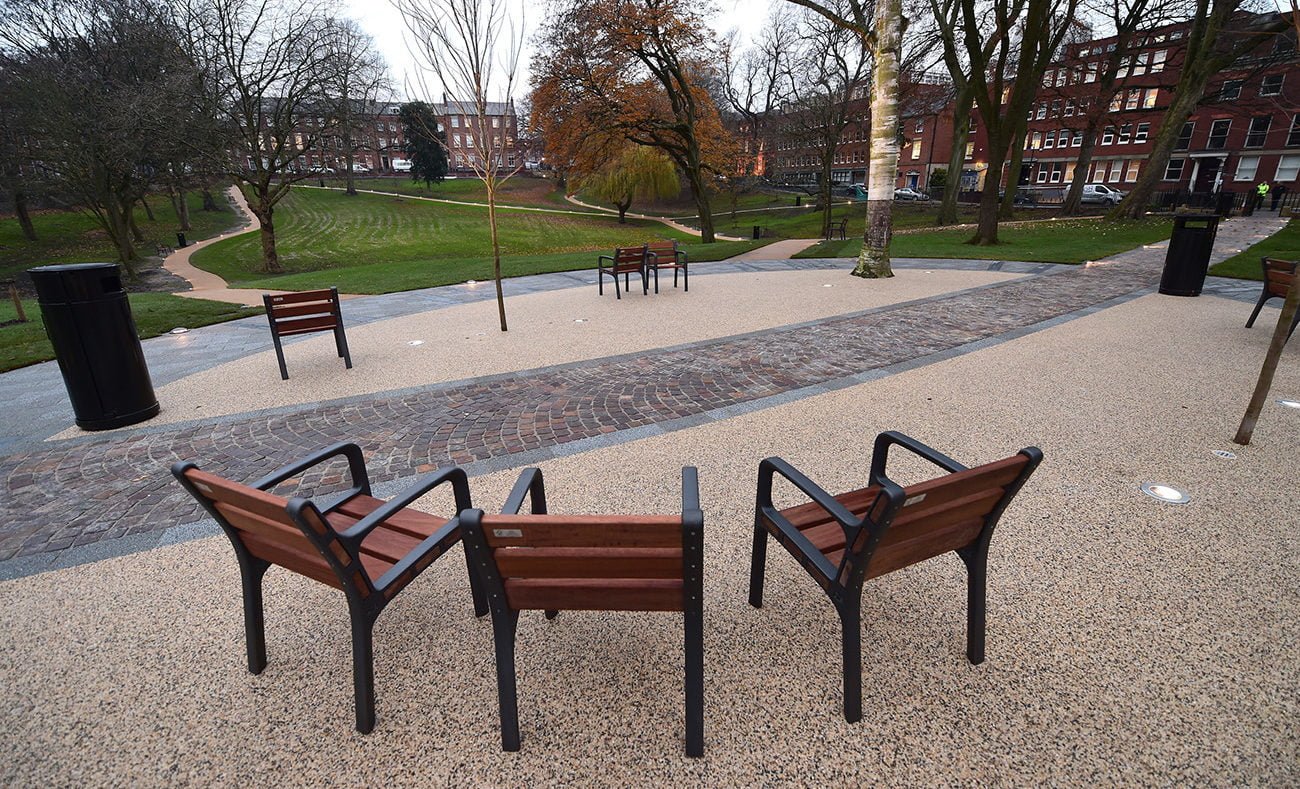 Communities are powerful and can achieve great things when they work together. There is no better example than what the Winckley Square community has, and continues to, achieve.
The sympathetic yet transformational upgrade of Winckley Square was completed in November 2016 but started in January 2011 at Preston North End of all places. David Gill, Consultant, Moore and Smalley, says he 'regrets' sitting next to me at the event organised by the North & Western Lancashire Chambers of Commerce.
Privately, I think he's glad he did because what happened from there is a wonderful story.
In a BBC 'Question Time' format with leaders of Preston City Council (PCC) the event discussed many issues, regeneration in the city being one of them.
The debate then centred on Winckley Square
Ken Hudson, then leader of the Council, was quite critical of the public's response to a 2009 plan to regenerate the Square with an iconic design involving totem poles! The plans were derailed by public opposition to what was perceived as destruction not regeneration of the Gardens and Mr Hudson said Preston had missed an opportunity. Others would say it was the Garden's salvation.