Welcome to 'Preston's Hidden Gem'. Winckley Square is in the city centre, a short stroll from Fishergate. It is unique and one of the finest examples of a Georgian square in the NW with a compelling history.
This website aims to take you on a journey in time and place, and to share with you the Square's heritage, keep you up-to-date with events and invite you to engage with us to enjoy and preserve the Gardens for future generations.
Here is a link to our latest newsletter, issue 24: May / June 2022. In this newsletter  you will find lots of exciting events including a new Trilogy of Talks by Susan Douglass. 'A House Through Time: 5 Winckley Square'. Susan's research was inspired by a TV series with the same name. The proceeds of these three talks will support the Ukrainian Refugee Children relocated with their families to Preston. The funds raised will be managed by Shepherd Street Trust. Joshua Williamson, a Preston grocer, established a Mission in 1876 in Rose Street. The mission rescued children and helped homeless adults. Three years later the charity bought an old weaving shed in Shepherd Street which grew to hold 150. It was then called Shepherd Street Mission.
The Friends of Winckley Square look forward to seeing you at one of our events.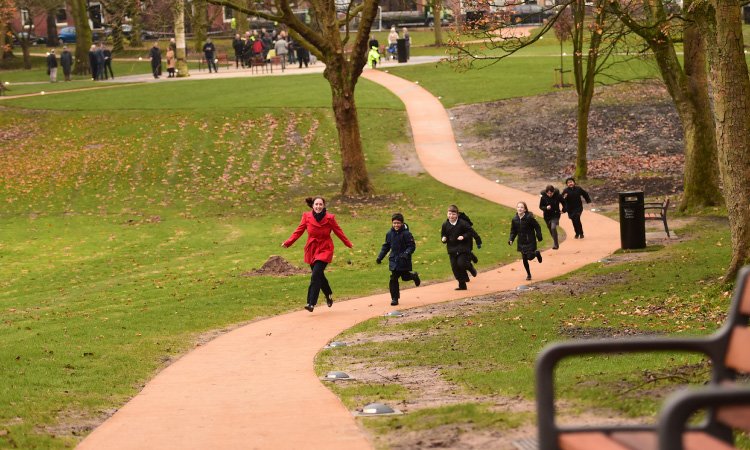 Visitor Information
Here you will find important information on how to get here, accessibility and how to hire the Gardens.
Find out more
For all events see 'What's On' & 'Walks and Talks'
Event
Jazzin' the Park: In Winckley Square (Free of charge)
Winckley Square Preston PR1
28th May 2022 | 1:00 PM
Find out more
Guided Walk
Winckley Square: Edith Rigby Guided Walk with Judy Beeston
Winckley Square Gardens Winckley Square Preston PR1
11th June 2022 | 10:00 AM
Find out more
People
Meet some of the former residents: the wealthy lawyers and cotton manufacturers, the sometimes invisible 'extraordinary women' and the unsung servants on whom the owners depended.