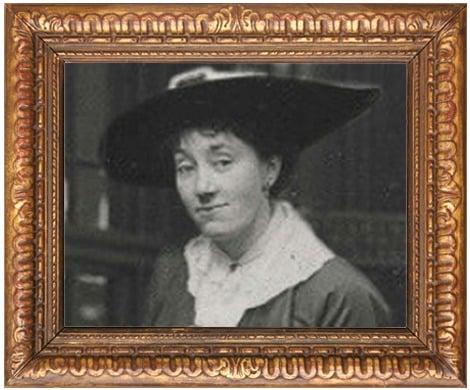 Beatrice Todd (née Rickward) was as remarkable as her husband James Todd, the successful Preston Chartered Accountant and businessman, whom she married in 1908 in Middlesex.
Her public involvement was wide ranging.She had a major impact on the life and history of Preston during and after WW1. In the years from 1908 to the 1930s she was at various times:
Secretary of the Preston branch of the National Union of Women's Suffrage Societies (NUWSS).
Chairman of the Preston Station Sailors and Soldiers' Buffet
Leader of the committee to establish the Preston Infant Welfare Voluntary Women's Association
Honorary Treasurer of The National Women's Citizens Association
President of Preston Women Liberals Association
Vice Chairman of Preston Park School
Vice Chairman of Preston Council's Maternity and Child Welfare committee
Justice of the Peace
Beatrice was also very active in the Leyland area when living at Farington Lodge, in particular with the establishment of the Leyland Day Nursery.
Her family life was less positive than her public life.